BRANDING & WEB DESIGN
An online blog celebrating the Calgary Stampede.
It all started with a trip to the Badlands
Far past the city limits, over steel bridges and through river valleys you'll come to a roadside attraction of yesterday where a bygone era of the Alberta cowboy and its world famous hospitality still lives on 365 days a year. This is where we finally set up camp for the night – amongst antique taxidermy and whiskey bottles that line the saloon walls of a haunted hotel.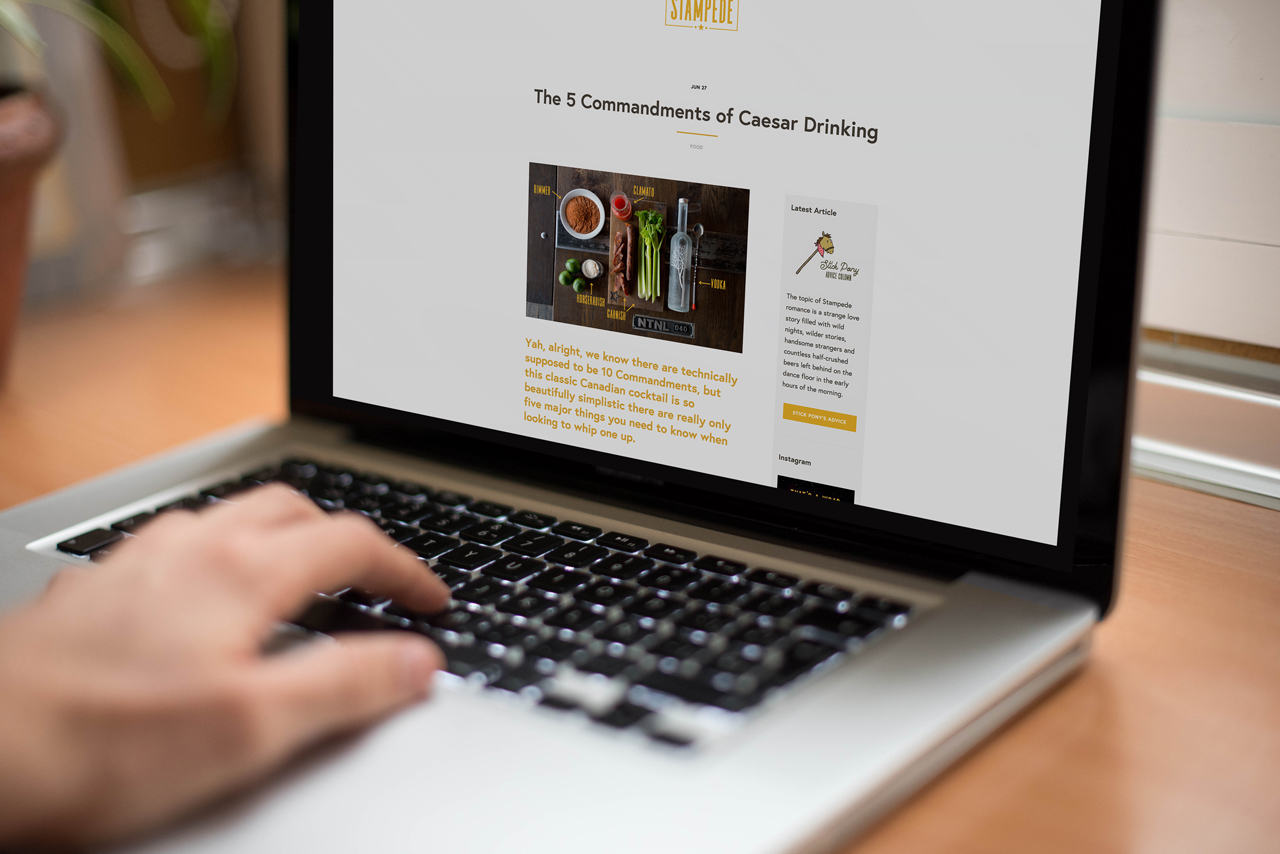 You just have to know where to find it
Whatever you're seeking, that special slice of Alberta living comes alive in Calgary for 10 days every year – the good and the bad in all its honky tonk glory. Beyond the beer tubs and the rodeo clowns, you'll find a curious and captivating collection of culture and wild spirits that make the Calgary Stampede a legendary event.